This long and varied route passes through a very solitary area of outstanding beauty, taking in the sombre zone of Aubenç, el Pla de Tolustre and the Valldarques canyon.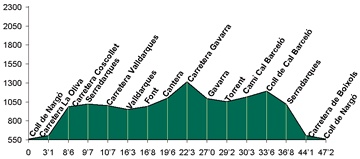 The proposed route is long but not specially difficult. It can be done with a medium preparation, and allows to cross a series of places of a great landscaping cultural interest, generally solitary but gorgeous places, in good part by the mountain range of Aubenç. We begin in Nargó, to take the road that goes in direction to Isona. We will find on the left the old church of "Sant Climent", one of the most impressive monuments of the region.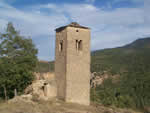 At the height of the Masíes we will turn aside to take the track that brings to the house of Oliva and the depopulated one of Aubàs. Under the Tower of the Duc, the great rock that presides over all the canyon of Valldarques, the track continues by the canyon of Valldarques. We pass below the ruins of "Santa Maria de Remolins" and by several examples of the very personal architecture of the zone.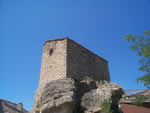 After a while of ascent we leave to the asphalt road that, in south direction, brings us to Gavarra. It is worth to be stopped for a while: the houses with stone lumps, the castle, the view of the plains of the Noguera and the Urgelll.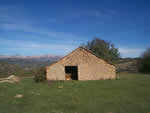 Since there we descend to the Fountain of Isot , where there had been an order of the Hospitalers, from where we raise to the Pla of Tolustre: a great flat extension, surrounded of mountains, with houses today lost. We will be received by the ruins of the church "Rònega". We will cross the Pla in north direction, to return to descend Valldarques and, from there, the track that returns us to Aubàs, and down that makes slope.