An easy route, with some steeper parts towards the end, which passes along both of the Segre riverbanks and allows us to contemplate the chain of hills situated in the heart of l'Urgellet.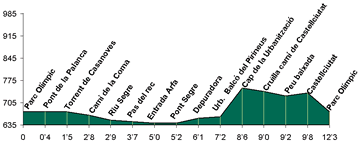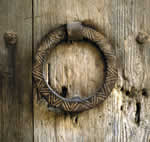 The first section of the route, until Arfa, follows the itinerary 13. In Arfa, instead of continuing to El Pla, we will cross the Segre by a bridge of medieval origin, and that is one of the few surviving bridges of the floods in 1982. From this point we will begin to return. We leave on the left the hill upon there is the town of Montferrer, one old possession of the bishop of Urgell, where he built a castle to watch the goings and comings of viscounts of Castellbò.

We will leave the shore to rise for the streets of an urbanization. We are gaining view on mountains of "Nabiners" and "La Coma" and also on the "Mesclant de les Aigües", the point where they come together rivers Segre and Valira. We will raise until the top. A very pronounced slope that takes us to the "Coll of Ciutat" - or "La Llengua de Serp", as also it is known. We go passing for the side of old military installations - "La Ciutadella" -, that was built at the century XVII to protect the Castle of Ciutat. Today there is a tourism school.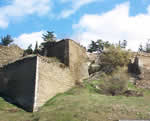 We arrive at Castellciutat, dominated by the castle, that was the old residence of the counts of Urgell and, later, the most important fortification of the viscounts of Castellbò, that was transformed into a modern fortress by the Italian engineer Ambrosio Borsano, in 1692. By the Ciutat bridge we will arrive at the most western sector of the enlargement of La Seu, to return to the starting point.